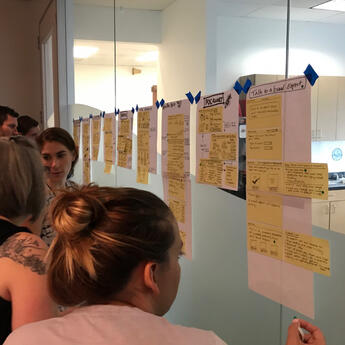 sprint camp
The Design Sprint conference
---
Events for the Design Sprint community in Australia
Sprint Camp is the first series of events specifically crafted for the Australian Design Sprint community.
Whether you're in a large enterprise or in a startup, you'll want to come along to Sprint Camp to get up to speed on the latest Design Sprint developments.

With a full day of interactive panel discussions, hands on workshops and case study presentations, you will gain new insights and help to build the body of knowledge around Design Sprints.

Come along and add your thoughts to those of leading contributors from Design Thinking and Innovation backgrounds and help drive the evolution and growth of the Design Sprint process and its use.

Design Sprint practitioners, as well as product managers, CX/UX designers, marketers, agile developers and newcomers to Design Sprints, will have an exceptional opportunity to come together to share experiences, exchange ideas and learn new ways of successfully delivering Design Sprints.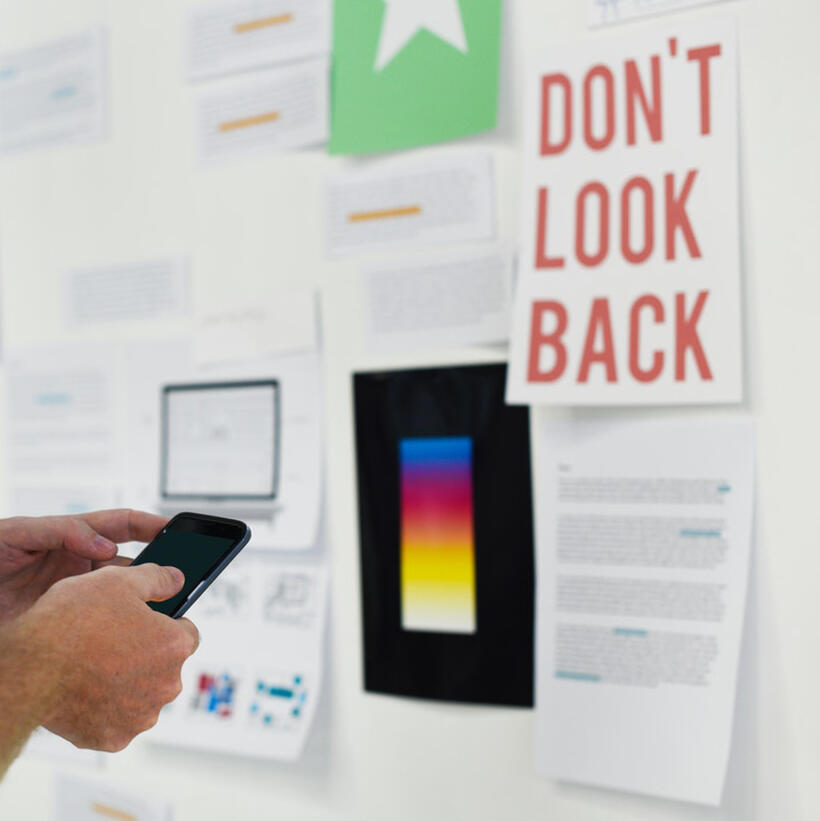 Evolution of Design Sprints
---
Design Sprints evolved from Google Ventures, with a focus on smaller, start-up organisations.

Moving on from the classic startup environment, both Google and other larger enterprises have turned to using Design Sprints to support their larger, more complex product development efforts.

This has led to a rapid evolution the Design Sprint approach, and attending a Sprint Camp is the best way to keep abreast of the latest developments.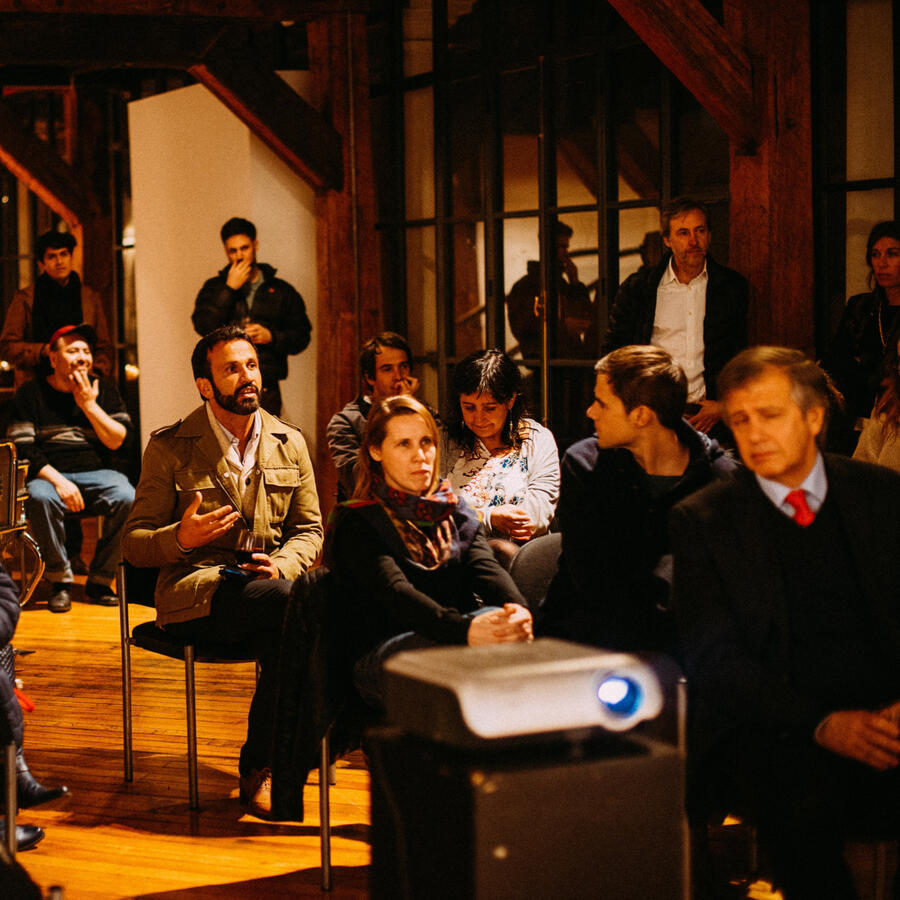 Experiential Workshops
---
Real world Case Studies from people implementing Design Sprints in their companies. Discuss with them how things went as they implemented Design Sprints, what worked for them and what didn't. Real problems and, maybe, real solutions.
Shared insights and expertise
---
Lightning Talks and Workshops covering key topics from facilitation and problem framing to how to sell the concept of Design Sprints to your management. A great chance to see and hear practitioners discuss key tools and techniques being evolved around the world.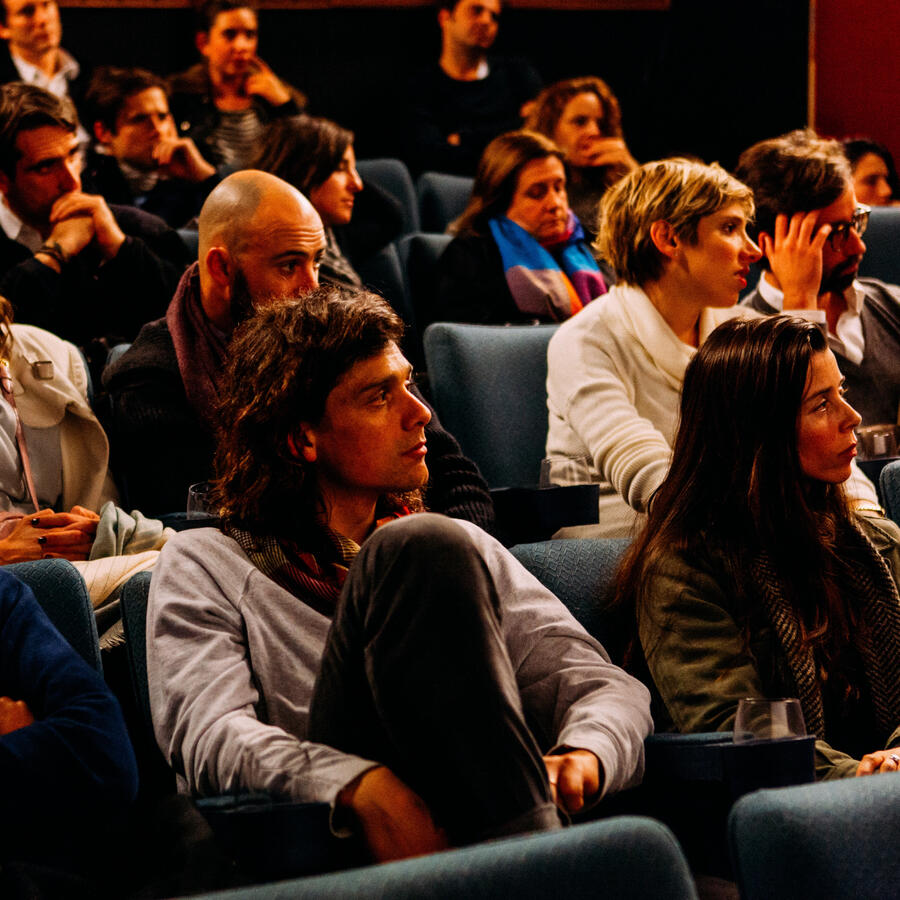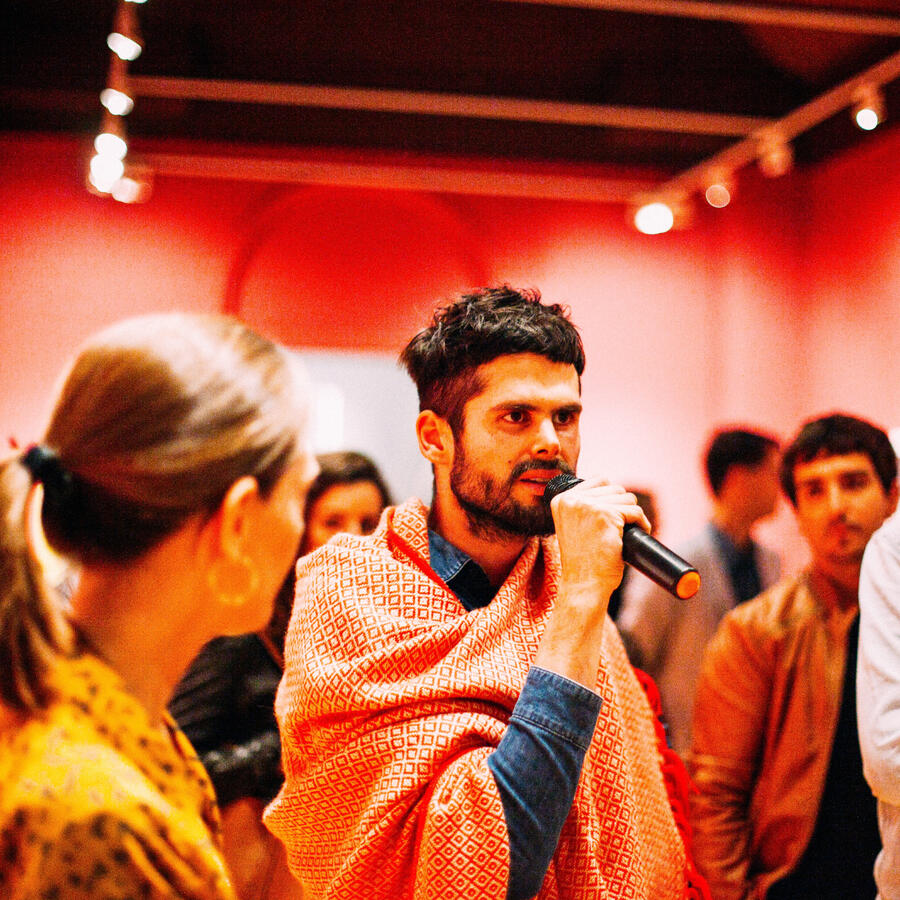 panels and open mic
---
An Ask Me Anything Expert Panel. The key themes to be discussed are up to you, the attendees, as you get to ask the questions! And you hear the response and debate of leading exponents of Design Sprints. Audience participation and interaction strongly encouraged!
Sprint jam
---
Not just learning about the existing Design Sprint models but using them! Form a team, pick one of the curated social challenges (or suggest a new one on the day) and start Sprinting! An accelerated and fast paced sprint through the key points of Design Sprints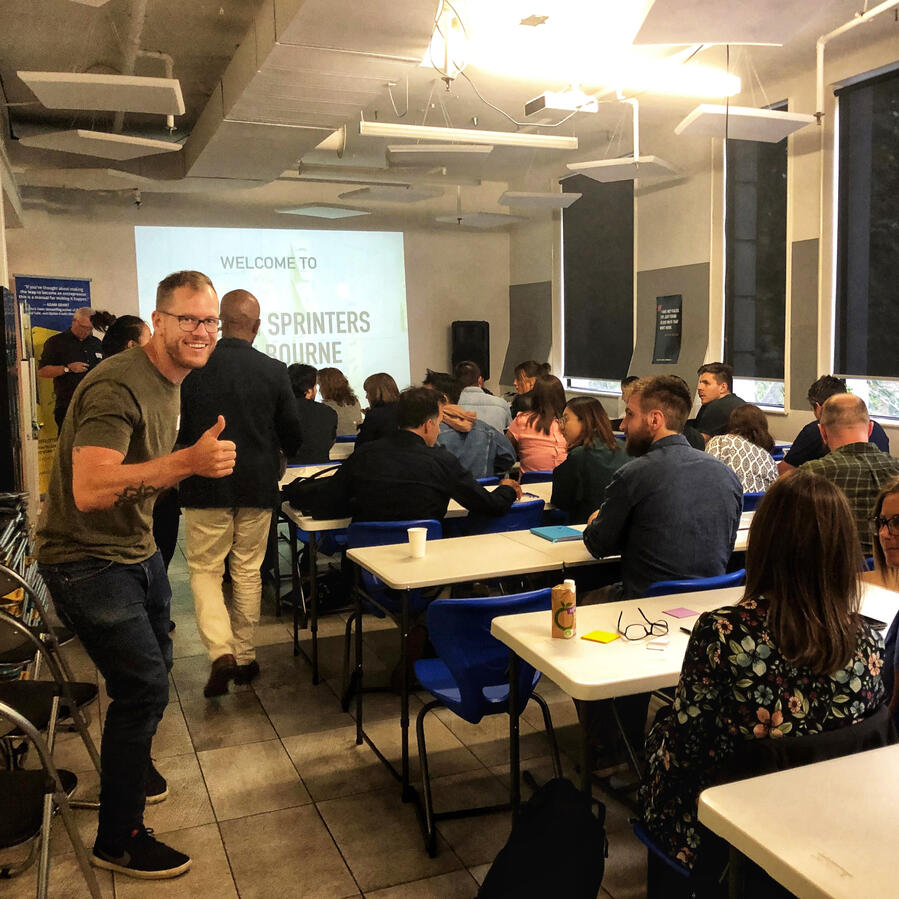 Event videos
Melbourne
Sydney
Links and Info
Partnership opportunities: partner@sprintcamp.io

Sponsorship opportunities: sponsor@sprintcamp.io

Speaking / workshop opportunities: speaker@sprintcamp.io
© All rights reserved. Eighty Eight Ventures. www.eightyeight.io
Sprint Camp Organisers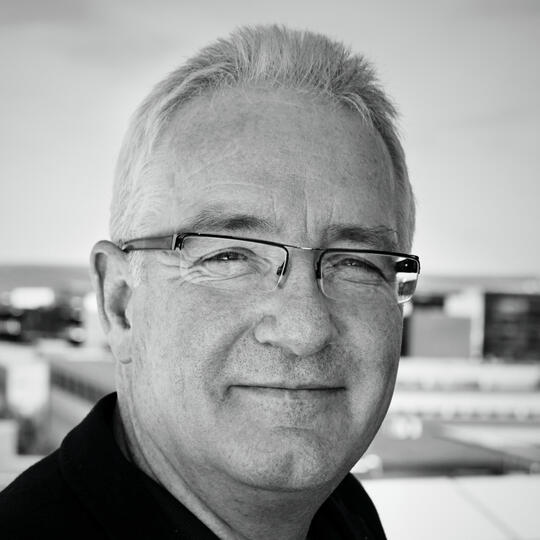 Andrew May
A career long advocate of customer centred design, Andrew's background covers a diverse range of experiences including software developer & business analyst, through product management, marketing, strategy & consulting. Having also helped to found and lead digital startups and worked with organisations in Europe, US and Asia/Pacific and with a deep insight into the dynamic tension that exists between business needs and development methods, Andrew is ideally placed to understand the importance of design thinking and design sprints and the real benefits they can bring to both large and small companies.

Sprint Camp is a result of his desire to help build a community of practice around design sprints and to create an environment where practitioners can share their insights and experiences to the benefit of the whole community.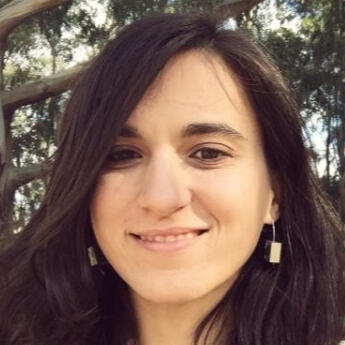 Elena Sanchez
UX Design Lead at MYOB
Elena Sanchez is a UX design lead at MYOB, Google Expert in UX/Product Strategy and Certified Design Sprint Master based in Melbourne (Australia).
She is passionate about design leadership, building more human-centred organisations and fostering collaboration across different disciplines. She has more than 9 years of experience working in UX across Europe, the US and Australia. She received a master's degree in human-computer interaction in 2010, has participated in HCI research projects, enjoys teaching UX courses, workshops, and often speaks at UX events and conferences.

Elena has brought her considerable skills to bear to help turn Sprint Camp from a concept into a reality.
At Sprint Camp we have been fortunate to be able to assemble some of the best speakers and practitioners on Design Sprints from around the world.
Kai Haley Google
Kai is an experienced leader in the Design and Innovation Industry, focused on developing vision, strategy and launches for both Google product teams and it's top partners. She leads the Design Relations team at Google, which supports design excellence for designers and developers building on Google's platforms. As one of the founders and leads of the Google Sprint Master Academy, she has trained over 800 Sprint Masters to drive innovation across Google's diverse product areas. She is passionate about creating and teaching human-centered methodologies that increase cross-functional collaboration to create more meaningful products that improve people's lives and the world. Prior to founding the Design Relations team, she applied her UX expertise to create monetization opportunities in Google search for the Search Ads Team. She earned a Masters Degree in Design from CCA, where she focused sustainable design practices and creating positive impact in the world.
Felix Wang Google
Felix is an Interaction Designer on the Design Relations team at Google, which supports design excellence for designers and developers building on Google's platforms. He is passionate about design thinking and supporting the global UX community to effectively facilitate Design Sprints for product innovation.
He just learned about Lamingtons and can not wait to try one soon.
Tim Kotsiakos MASS Studio
Throughout his career, Tim has designed and overseen many award-winning digital projects including those within the fintech, fashion, sport, corporate, government, retail and arts industries. Tim has worked both nationally and internationally on projects that range from websites, mobile experiences, in-flight entertainment systems, social campaigns, creative strategy and physical / digital installations.
In 2015, Tim founded MASS Studio. Over the past 4 years, Tim has grown the MASS design team to include some of Melbourne's best designers and design thinkers.
Tom Richardson InVision
Tom is privileged to lead the great InVision team in Asia-Pacific, responsible for Sales, Customer Success, Account Management and Business Development across the region. Today, 6,000 customers across APAC use InVision to design, build and scale their digital products. Globally, InVision has more than 5 million users and 60,000 customers - including 100% of the Fortune 100. Amazon, AirBnB, Uber, Slack, Netflix and Starbucks all use InVision to build products that people use and love every day.
Loletta Cheng Qantas
Loletta is an Experience/Service Designer and a registered psychologist, currently working at Qantas in Sydney. She has a master's in organisational psychology, is passionate about uncovering the reasons why people behave the way they do and enjoys the enlightenment moments in the research process. She has 5 years of experience in user research and UX design, has worked as a mentor at Academy Xi Sydney and has delivered UX training, coaching and mentoring programs for clients from a range of industries, including banking, entertainment and NFPs.
Myka Hecht-Wendt
Myka is a senior Product and UX designer making digital things in the space of service and delivery. Born in Johannesburg, Myka's work has spanned across Europe, South East Asia and now Melbourne.
Her interests lie in the psychology of design and learning, she believes the greatest instrument for crafting anything is trial and error.
Her clients have included P&G, Movember and Monash. She has facilitated multiple Design Sprints that have lead to products including an IoT app for recreational vehicles, an app for at-risk expectant mothers, the Australian Vote Yes campaign, a physiotherapy app, and an online mindfulness guide for teenagers.
Dolly Parton is her icon.
Nicole Short
Nicole is a passionate innovator and experienced Design Sprint Facilitator. She loves helping companies deliver product innovation fast using Design Thinking and Agile techniques. Skilled in Innovation Leadership, Innovation Frameworks, Process Development, Management and Coaching, Nicole has over 15 years industry experience in Marketing, Brand Management, Product Development & Leadership.
As the former Head of Innovation at Social Enterprise; Thankyou, Nicole introduced Design Sprints to the business as a way of accelerating product development and decision making. The success of the in-house sprints resulted in millions of dollars of new product sales, improved team alignment and increased company wide buy-in.
Allannah Rodrigues GetAgile
Allannah has over 15 years experience working with all things digital. She is an experienced enterprise agile coach and change consultant and has been involved in leading large scale agile transformations both locally and abroad. She has a background in project management, business operations and digital product design and has successfully built and led high performance teams.
Fiona Triaca Naked Ambition
Fiona is the CEO and Founder of Naked Ambition, a design-led innovation company. Together with her team - she works with some of Australia's largest and most forward thinking companies to develop new products and services and build innovation capability in their people.
Naked Ambition are a team of strategists, experience and service designers, researchers, UX-ers and visual storytellers who are passionate about creating a better world – by building a new generation of innovators
Alvin Hermanto RELAB
Two words best describe Alvin Hermanto: inquisitive and empathic.
These qualities put him right where he is meant to be, as founder and principal of Relab, an award-winning digital design agency that's fixated on delivering the best user experience and making something complex feel simple. Coupled with data-led research and a strong desire to provide excellent customer service, Relab has managed to hold its own in the industry servicing Australian leading brands like Reece, Actrol, Politix, Monash University, RMIT and Nova Entertainment.
Alvin's focus is not just on understanding how users think, their motivation and pain points, but it extends to the people around him as he genuinely believes in helping people and being kind. He also brings to the table more than a decade of experience as a digital design expert and is an avid practitioner of the Design Sprint methodologies, regularly sharing his thoughts and experience at speaking events and through video blogs, podcasts and articles.
Diego Trigo HelloAgain
In 2018 Diego moved to Byron Bay in order to join a start-up as CTO, while building a "dream-team" product team to implement it. He previously held executive roles for top 3 global digital agencies across Sydney and Melbourne, leading product development and innovation projects for some of the biggest brands on the planet, after working for many years at mighty telcos/banks overseas.
The experience building digital products from inside big corporations, agency side for clients, and start-ups, made it clear for him how important it is to validate an idea before going into full build mode. That's why he started Hello Again. Applying a 4 days Design Sprint, Hello Again helps businesses to fast-forward into the future and validate ideas without spending all the time and money on the wrong product
Bella Bain IBM iX Studio
Bella Bain is the Sydney iX Studio Lead and Managing Designer, who creates award winning work with commercial clients, public institutions and international festivals. Her background in design and computing enables her to push both creative and technical boundaries resulting in beautiful, innovative solutions that work. She's has worked with clients internationally across 8 countries with wide industry experience, spanning Financial Services, Banking and Utilities.
Sarah Hyne MYOB
Sarah's design career started out in Queensland, fighting against splash pages, websites built in Flash and proposals for intranet redesigns. Later on, a masters in Anthropology led to a specialisation in ethnographic and qualitative-research-led practices. She now focuses on the 'fuzzy front end' of design problems, honing in on people's needs and asking clients, "are you sure you need an app for that?"
As a consultant, she's worked on human-centred projects with Sunsuper, the University of Queensland's Cancer Prevention Research Centre, Suncorp, the Victorian Government, Service NSW and Kids' Own Publishing. She's now an in-house design researcher at MYOB, where her work informs designs that help small businesses succeed.
She's a tragic for behavioural science, Airtable, her overweight British Shorthair, Phoebe Waller-Bridge, making lists and Radiohead. She regularly teaches user-research 101 to staff at MYOB so she's pretty sure Sprint Camp will go OK.